If you're looking for more flexibility in your role, then getting into supply teaching could be the solution. But is it as easy as it sounds? Here are five top tips to consider before becoming a substitute teacher.
Becoming a supply teacher gives you the chance to experience different classrooms, decide your own work schedule, and avoid hours of after school planning, but knowing where to start can be a bit of a mystery for many teachers preparing to make the leap. There are a number of important things to consider before becoming a supply teacher, and whether you're an existing educator or new to the profession, supply teaching can be tough and isn't a decision to be taken lightly.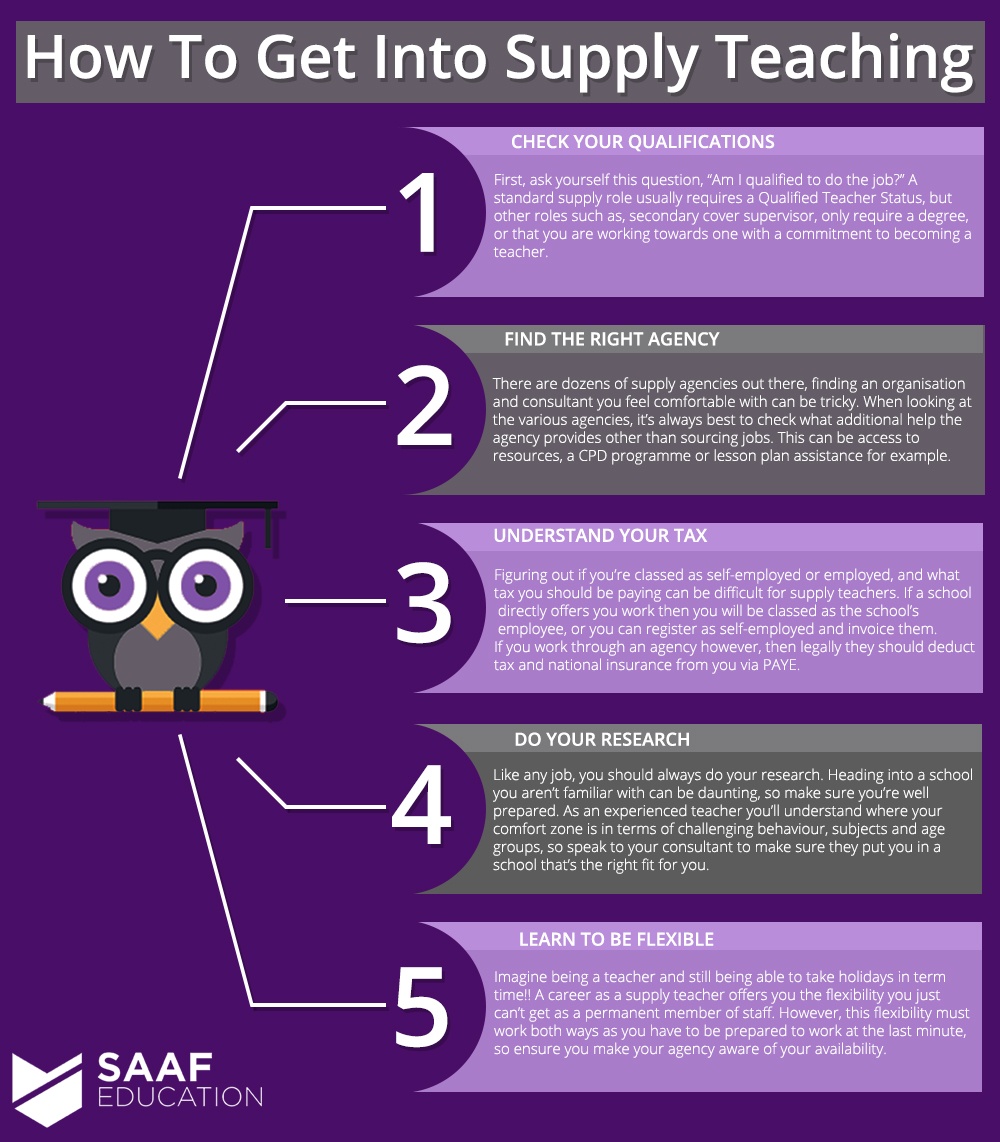 Now that you've read our top tips it's time to start looking around for agencies so you can start working, but how do you know which agency is for you? Don't worry, we can help.
Click the button below and read our blog on Choosing the Right Supply Agency for you:
[CTA]