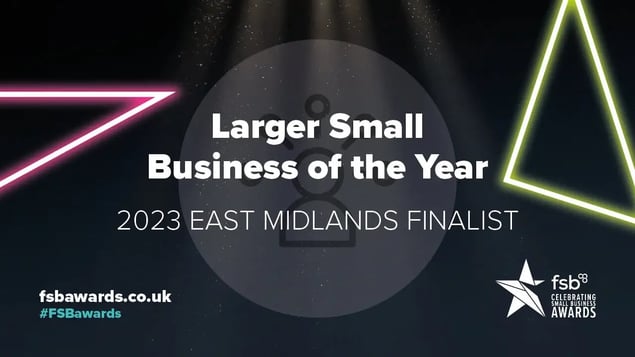 The East Midlands Federation of Small Businesses (FSB) has shortlisted SAAF Education for the Larger Small Business of the Year award!
SAAF are proud to announce that we have been shortlisted in this category and are attending the prestigious awards ceremony at the Leicester Marriott Hotel on 15 March 2023.
The FSB hosts the Celebrating Small Business Awards once a year to celebrate the achievements and contributions that small businesses and the self-employed make in the UK. It invites members and non-members to register for the awards programme, attracting over 8,000 entries!
For the Larger Small Business of the Year category, judges look for businesses that have demonstrated strong revenue, whilst retaining their service level standards and employee retention records.
Su Johal, Company Partner and Co-Founder at SAAF Education, commented: "We're pleased to have been shortlisted for the Larger Small Business of the Year awards 2023, representing the East Midlands region at national level."
"Being shortlisted as a finalist in this category is a true reflection of how hard-working and dedicated the team at SAAF are. It's also a testament to the contribution they make every single day to provide high-quality support to our clients. Every team member at SAAF models the values and ethos of the company. A massive thank you to our team, clients, partners, and stakeholders for their contribution!"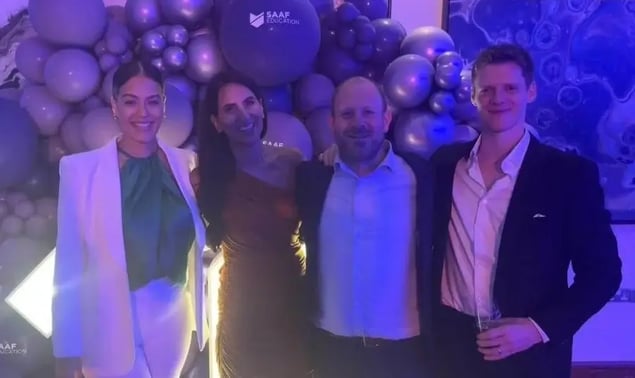 SAAF Education is a leading business support service provider for the education sector. We provide financial consultancy and management, payroll, HR, and supply and recruitment services to over 500 schools, academies and trusts in the UK.
Our aim is to provide high-quality services to busy school business leaders – with an objective of freeing up their time so they can focus on educational excellence and pupil care.
To learn more about SAAF Education's leading support services, please visit https://www.saafeducation.org/ or email info@saafeducation.org